About us
We create opportunities to inspire progress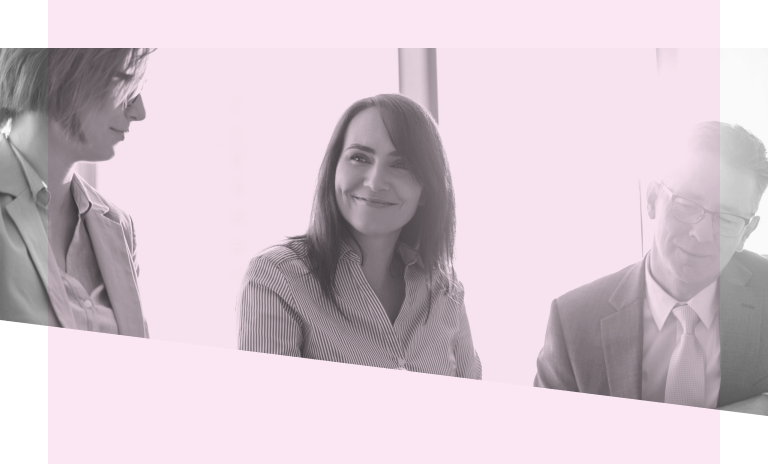 Kaplan Professional Awards
Kaplan Professional Awards (KPA) is an awarding body that offers high quality, Ofqual accredited qualifications and assessments, creating opportunities for centres, employers and candidates to progress. We understand the importance of quality assurance, and work closely with our approved centres to ensure KPA qualifications are delivered to candidates at the highest possible standard, elevating their prospects for future study and employment.
Learn more about how KPA standards are monitored and regulated
The KPA Story
KPA was created as a wholly independent division of Kaplan UK to support employers, centres, and individuals looking for top quality, vocationally related qualifications. With access to Kaplan's strong employer connections and the expertise of their specialists, our development team was able to start creating qualifications that are highly valued for their current, real-world skills, and knowledge content.
KPA specialists continue to work closely with employers, educators, and organisations to expand our range of professional qualifications and assessments in response to changing industry needs.
Our mission to help you advance
Our mission is to design, develop, and deliver reliable qualifications that provide opportunities for:
Employers to upskill their workforce
Candidates to advance in their existing career or pursue a new area of study or employment
Centres to offer their candidates better choices
By utilising industry insights and working collaboratively with employers, industry subject specialists, and training providers, our team develops practical qualifications that reflect current and emerging sector trends, inspiring meaningful outcomes, and real-world progress for individuals and businesses.
Learn more about our range of practical qualifications
Working with KPA
Our recognised centres have completed a thorough approval process to demonstrate their ability to deliver KPA qualifications and/or assessments at the high standards required by Ofqual and KPA.
While the training centre decides how to deliver the qualification, and provides the learning materials to candidates, we stipulate how the specification criteria should be met, and regularly review our centres to ensure the qualification is being delivered at the right level, in the right way.
We aim to ensure that your journey with KPA is a smooth, positive experience. If you choose to deliver or study one of our professional qualifications, you will receive access to a dedicated self-service portal, containing information and documents such as candidate results and application forms for various KPA services. Our responsive support team is also on hand to answer your queries.
Find out more about how to become a recognised KPA centre, or view centre locations
Regulated by Ofqual
Kaplan Professional Awards (KPA) is regulated by Ofqual, The Office of Qualifications and Examinations Regulation. Ofqual is the independent qualifications regulator for England and is responsible for ensuring that qualifications are valid and reliable by meeting the standards provided in their Conditions of Compliance. This means that KPA qualifications are:
Quality assured, as they follow Ofqual's robust processes through design, development and delivery
Reliable, as they are available on the Ofqual Regulated Qualifications Framework (RQF)
Benchmarked at the appropriate level and aligned with other regulated provisions
Fit for purpose, as they are developed and reviewed against Ofqual's conditions of recognition
All qualifications and awarding organisations regulated by Ofqual are on the register of Regulated Qualifications Framework (RQF), where you can search for a qualification by its content, size or level. Being available on the register means that the qualification is a reliable indicator:
of the knowledge, skills and understanding that a candidate will be able to demonstrate, and
that the assessments can provide a measurable standard of the candidate's achievement
KPA works with industry specialists to ensure the qualification modules/units and their assessments are appropriate to the requirements of the qualification level, so you can be confident your KPA qualification and assessment will provide the knowledge and skills you need to advance in your chosen profession.
Meet the KPA senior team
Meet the experts behind your next opportunity.
Our experienced specialists have the extensive knowledge and expertise required to develop unique learning opportunities that enable and inspire progress for your learners, business or career.
Take a look at their profiles to learn how they create value for our stakeholders. Or learn more about our professional qualifications and assessments.
Profiles
---

Zoe Robinson
Managing Director
With a background in professional services, Zoe moved into the professional education and assessment sector over 20 years ago. She has extensive experience of assessment, content and course design, as well as operational delivery. As Managing Director of Kaplan Assessments, Zoe feels passionately that expertly designed assessments, that focus on practical skills as well as knowledge, are the best way to drive quality within a profession.
LinkedIn
---

Elaine Beale
Operations Manager
Elaine has been working for Kaplan UK since 2007, initially within their Publishing division. She joined KPA as the Operations Manager in 2020. Elaine balances the rigour of working within a regulated environment with responsive support for KPA's candidates and centres to ensure the best possible service for every customer at each step in their journey with KPA.
LinkedIn
---

Nikki Bardsley
Head of Client Solutions & Quality
Nikki has worked in the education sector for over 23 years and has an array of experiences in developing, delivering and assuring high quality training and assessments in large Training Providers. Nikki is passionate about giving everyone the opportunity to access quality educational teaching and assessment to support long term, sustainable career goals.
At Kaplan, Nikki is Head of Client Solutions and Quality, developing, designing and delivering tailored assessments and qualification service solutions.
LinkedIn
---
What our clients say
KPA works in partnership with the Chartered Institute of Payroll Professionals (CIPP) approving the dual branded Ofqual and KPA CIPP qualification Diploma in Pension Administration. Here's why CIPP chose to work with us:
Quality assurance
We design fit-for-purpose, Ofqual-accredited qualifications available on the Regulated Qualifications Framework (RQF).
Access for all
We develop assessments using a clear layout that aids accessibility, focused questions and straightforward level-appropriate language.
Responsive support
Our expert team offers unrivalled support to employers, centres and candidates, from first contact, through the approval process and beyond.
Looking for something new? Bespoke qualification design
Do you have an area of learning you would like to see developed into a regulated qualification?
Whether you have industry insights or a skills shortage in your workforce, we can work collaboratively with you to develop a new qualification, using our knowledge and skills to bring your ideas to life.